Website and brand for this company
TryMyUI is a usability testing tool for user research and design insights. TryMyUI delivers videos of real users navigating their customer's websites. The narrated videos capture the user's screen, mouse movements, and keystrokes. Users also provide written answers to survey questions posed by the researchers.
Our goal was to provide an updated and modern look and feel for the company. We started the design process by rethinking TryMyUi's brand, keeping the general concept, but adjusting the visual style to make it look polished and current. After reaching a consent on the brand, we applied the same parameters to redesign the website.
SERVICES PROVIDED
User Research & Experience Strategy
Interaction Design
Information Architecture
User-Interface Design
Visual Design
Front End Development
Brand & Collateral Design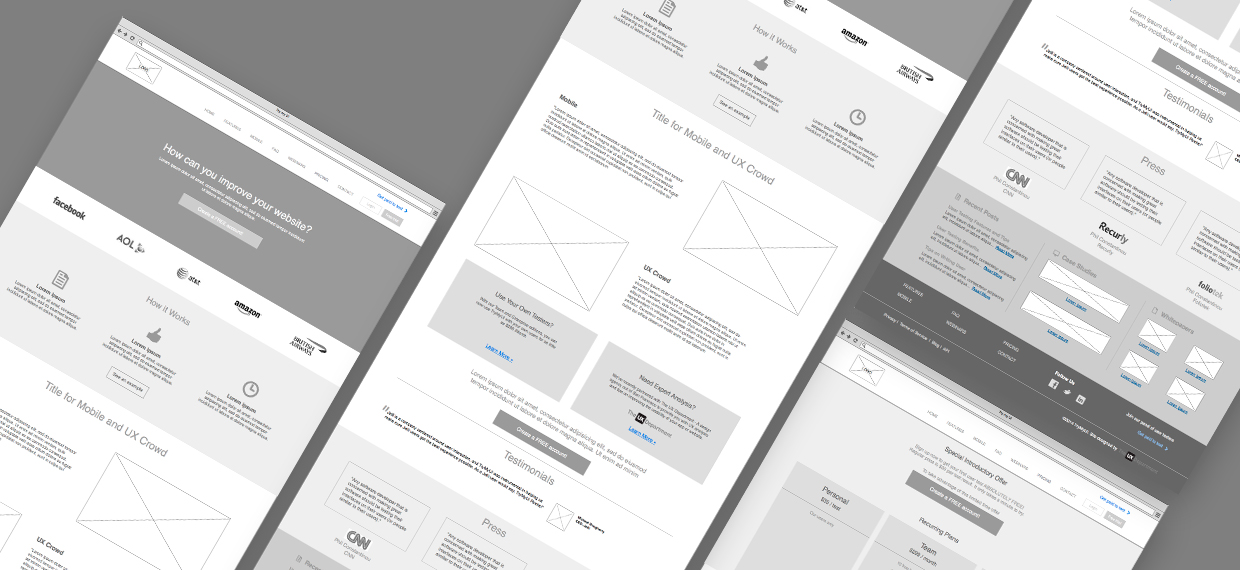 We delivered a new and user-centered website, with a clear information hierarchy and straightforward Call to Actions. The website is now more visually attractive and easier to use.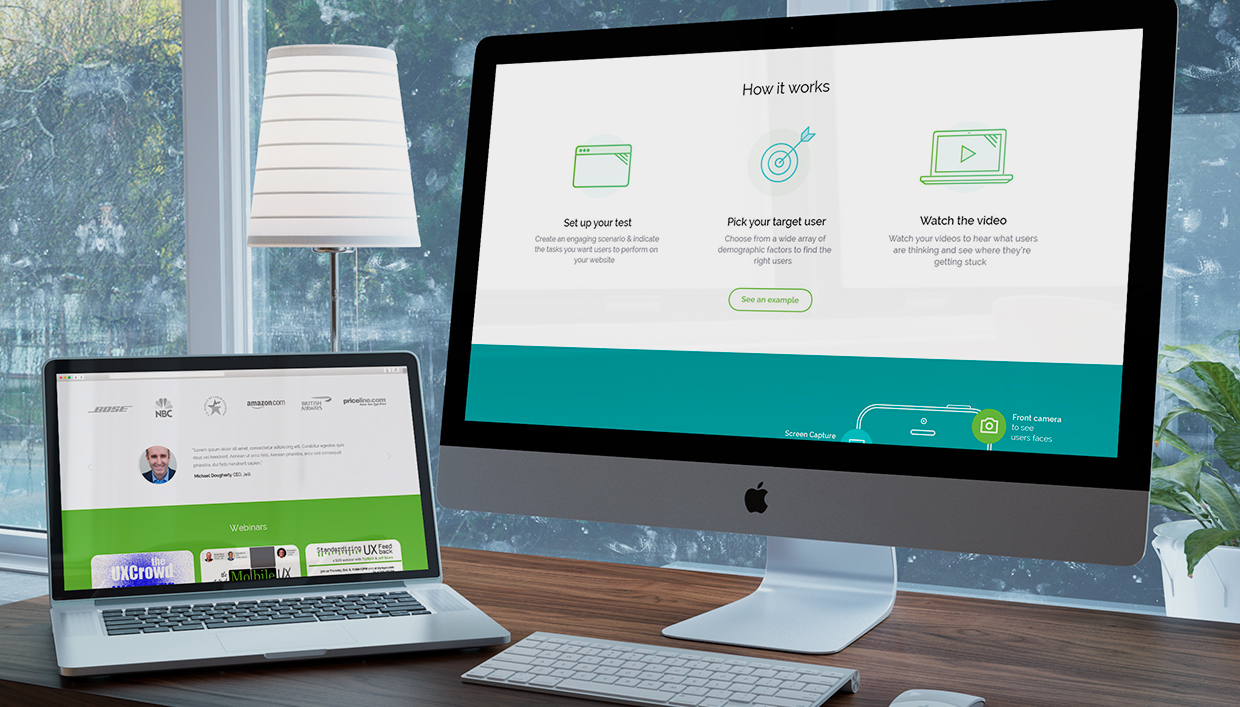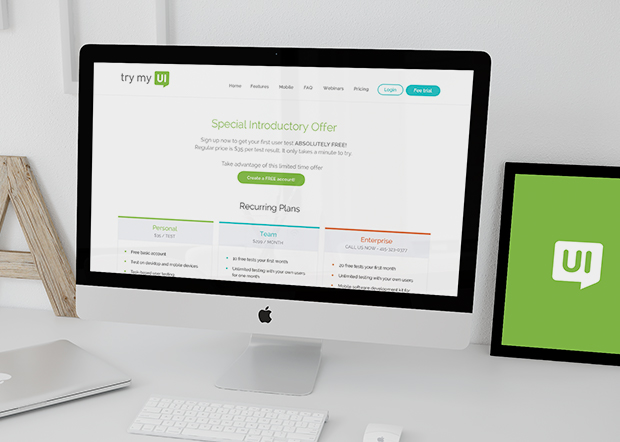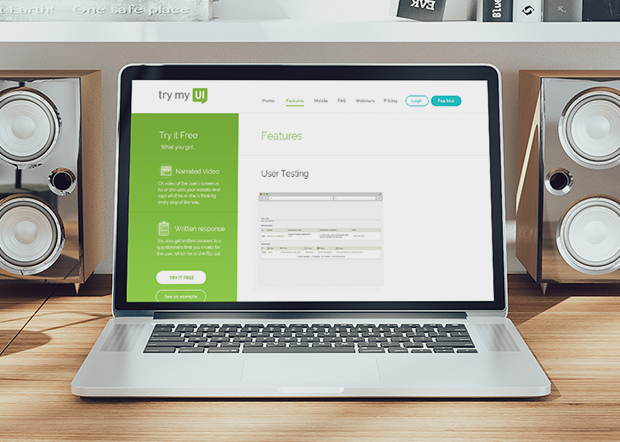 "The UX Department built us a fresh and visually impressive new website that reinvigorated an aging site, and structured it thoughtfully and intuitively so our traffic was more effectively directed to the most critical pages. Their team was capable and knowledgeable and was overall a pleasure to work with."
TIMOTHY ROTOLO
– UX ARCHITECT – TRYMYUI