Public Website and Intranet redesign
Founded in 1995, Oaktree Capital Management is a leading global alternative investment management firm with a particular expertise in credit strategies. The company applies a contrarian, value-oriented and risk-controlled investment approach across a variety of investment areas.
Our team worked on the redesign project of their marketing website and intranet from the very early discovery stages to the final coordination with Oaktree's IT team.
SERVICES PROVIDED
Information Architecture
Interaction Design
Visual Design
Functional Requirements Documentation
Front-end Development Support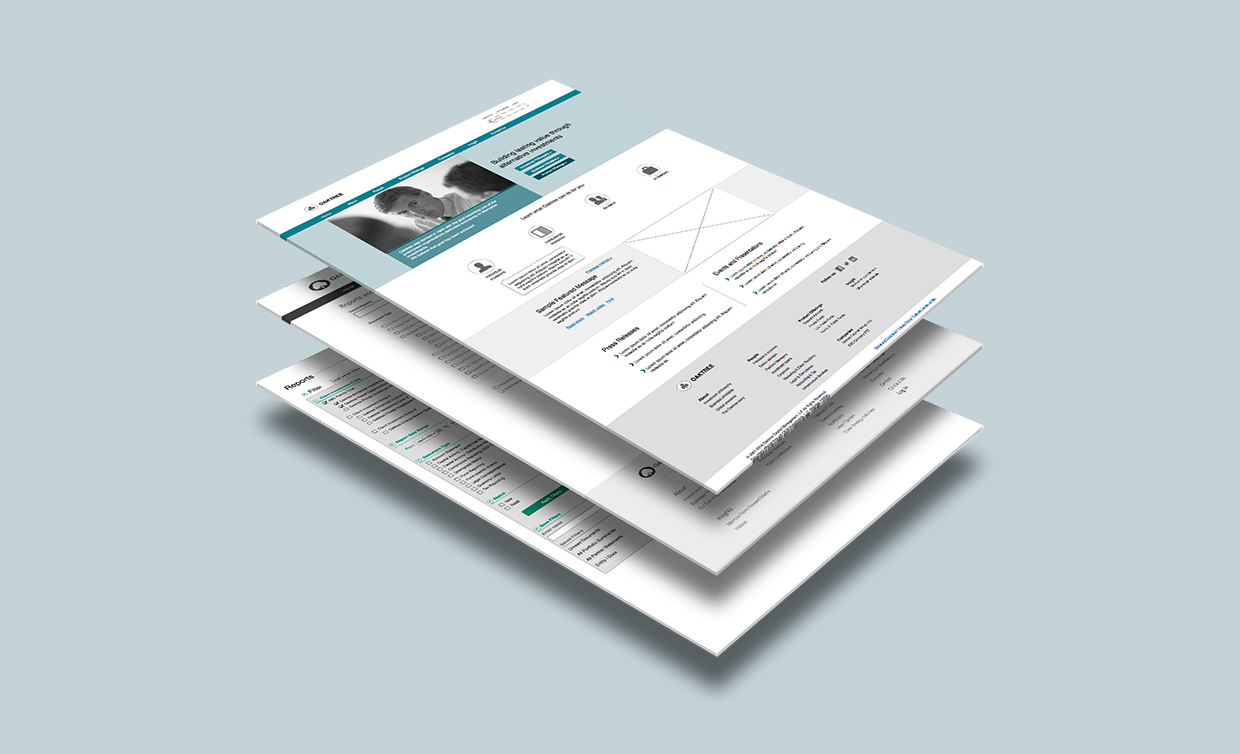 The Oaktree Capital marketing website redesign project was challenging due to the type and amount of information that was required, and the specialized audience. We built the Information Architecture in several levels of navigation with the goal of organizing all the data in an intuitive and digestible manner.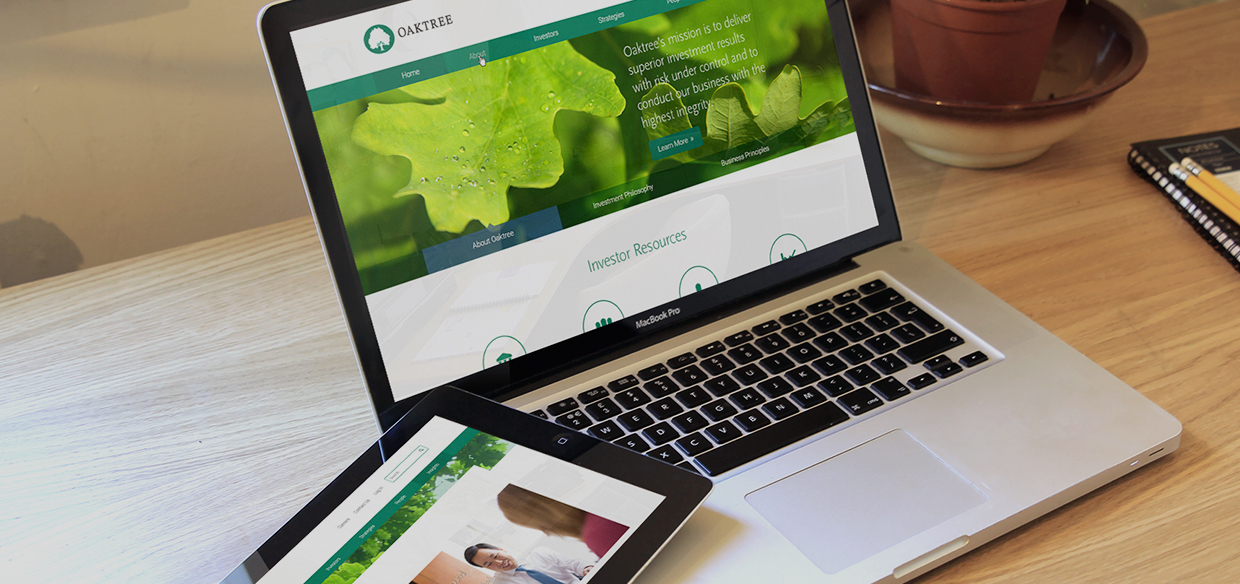 Desktop and tablet version
We created wireframes and high-resolution mockups to define the structure and look and feel of the platform. A detailed style guide and a functional requirements document were produced to orient the Front-end implementation of the website. We also delivered the assets ready for implementation.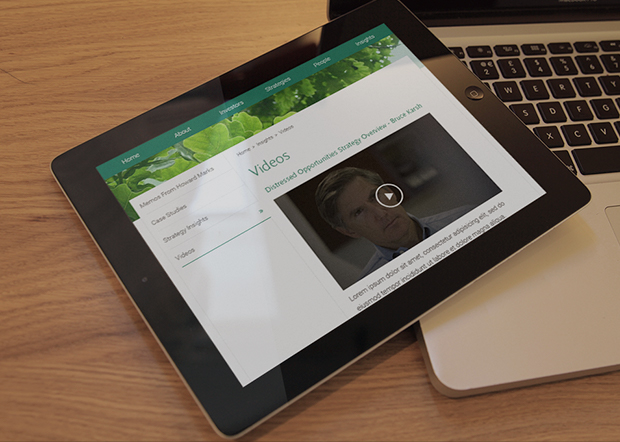 "The UX Department was an integral partner in our public website redesign. They provided excellent insight from their breadth of experience for developing a more intuitive content structure and an aesthetically pleasing, modern web design that works across desktops, tablets and smartphones."
Dan Fung – – Senior Vice President,
Office of Chief Administrative Officer – Oaktree Capital Management