MVP Prototyping
Index.io is an enterprise relationship management application. It understands that people you email often are good contacts, as are the people who respond quickly, and finds introductions to new contacts using the data in your inbox.
During a two week period we collaborated closely with Index's team on creating the MVP prototype that the firm would present at Y Combinator's Winter 2016 Demo Day.
SERVICES PROVIDED
Experience Strategy
Information Architecture
Interaction Design
Visual Design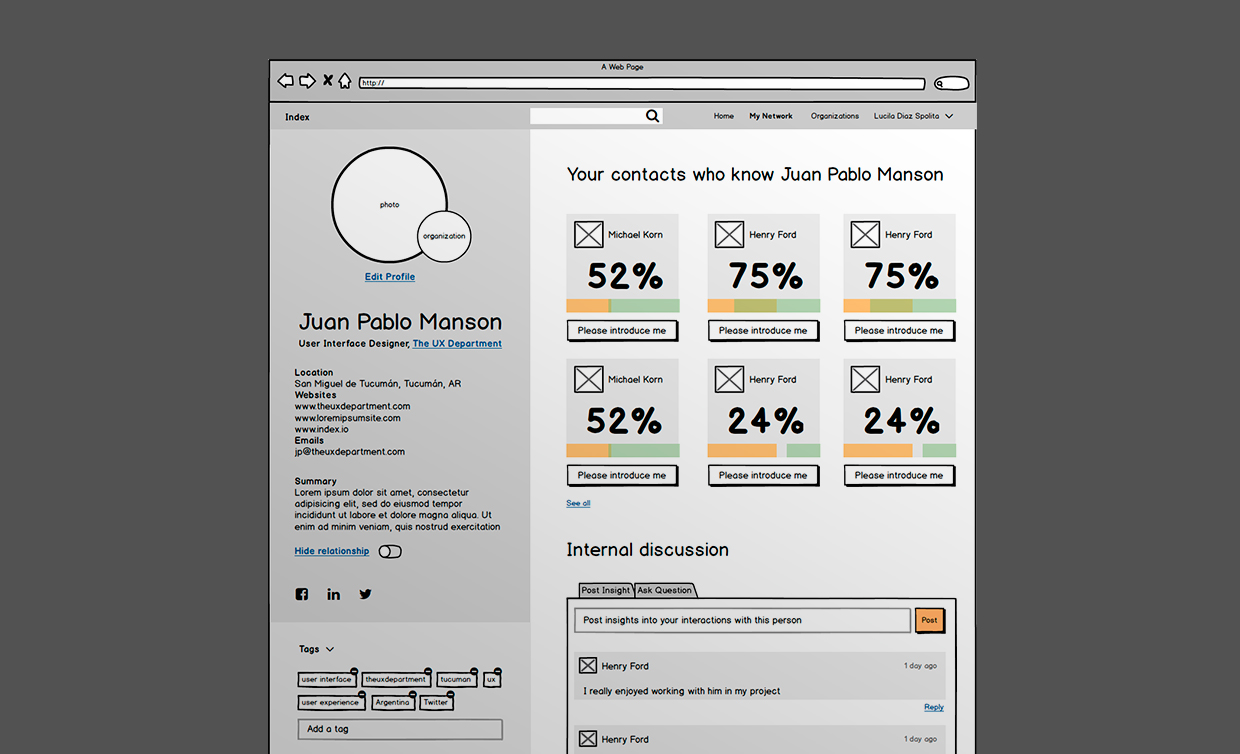 We worked together in a small multidisciplinary team with the mission to improve the product's UX, focusing particularly on the display of information about the user's professional network. And at the end of this two week period we were very proud when Index presented the app and was featured by TechCrunch.
Desktop and mobile version