Studio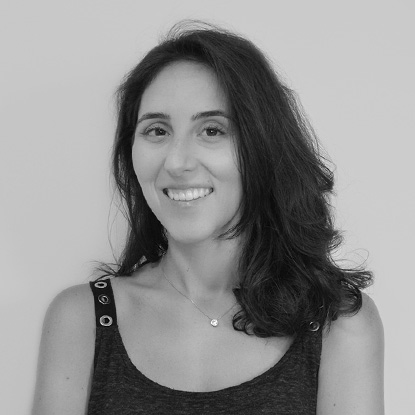 Lucila Díaz Spolita
INTERACTION DESIGNER
is Argentinian and currently in Santa Fe
Lucila is a graphic designer and a ballet dancer. She has been a member of The UX Department team since 2012.
Lucila started studying in 2008, and started with small works since then. She have worked in the editorial design area of a local sports newspaper and as a visual designer in a local design studio, creating print design and advertising pieces.
She got her design degree in November 2012. But it was on June 2012 that she joined The UX Department as a visual designer. She had little experience in web design, but her passion made her learn quickly.
Currently, she works as a visual interaction designer bringing websites and other design pieces to life. Her level of detail is reflected on her work.
Outside of work, she spends her time studying ballet and French. She likes to watch movies and TV series. And she is also passionate about travels.
Contact Lucila via: