Studio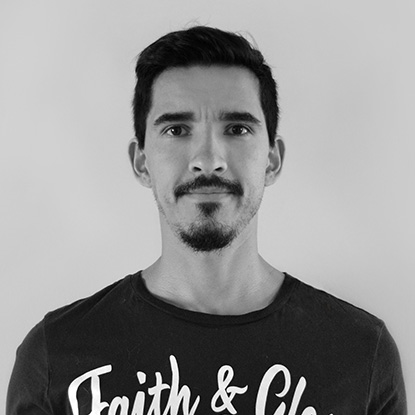 Carlos Valera
WEB DESIGNER
is Colombian and currently in Bogotá
Carlos is a graphic designer from Los Libertadores University. He has been a member of The UX Department team since 2016.
Carlos has 14 years of experience in the execution of digital projects for big brands, in roles ranging from junior designer to director of design in areas of digital innovation. He has had mentions and publications in portals like The FWA and NewWebPick, among others.
His work at The UX Department consists of building high-level prototypes, visual proposals for interfaces, and graphic production of any digital product.
Carlos spends his free time cycling, looking for new series on Netflix, and taking care of his 2 cats.
Contact Carlos via: